Help
An urgent fundraiser for Timur
Second and third - degree burns
This happened on 8 August, 2018. On that day, Timur, who came to visit his relatives, walked with his cousin along the Kayakent railway station in the village Novokayakent.
Having seen a grain carrier on the way, they decided to climb on it, went on the transition platform of the wagon, and then climbed onto the roof. However, when trying to climb onto the roof of the wagon... the boys got a high-voltage electrical shock. As a result, both of them were hospitalized in the burn center of the Central Republic Hospital of Makhachkala and in the intensive care unit of the Central Municipal Hospital of the village of Kayakent with varying degrees of face and body burns.
Fortunately, Timur's cousin did not suffer as much as he did. The boy has already received treatment and continues to go to school.
However, Timur received 2 and 3- degree burns over about 50% of the body surface and went through more than one skin graft operation. He spent more than 3 months in the hospital, where he was treated and only recently was discharged, and went home to the Volgograd region.
Now Timur is learning how to walk again. He can do only 2-3 steps on tiptoes with the support of adults, but he believes that over time he will be able to return to a healthy life. Now the boy needs compression clothing and a wheelchair. However, the parents have no funds, they spent all the money on the treatment of their son.
In this regard, the Charity Fund "INSAN" announces a fee for Timur Dzunguev in the amount of 150 thousand rubles. We do hope for your complicity and believe in heart that together we will be able to return Timur to a carefree childhood.
Fundraiser is completed
Transfer the funds
It's necessary:
150,000 ₽
Gathered: 150,000 ₽ of 150,000 ₽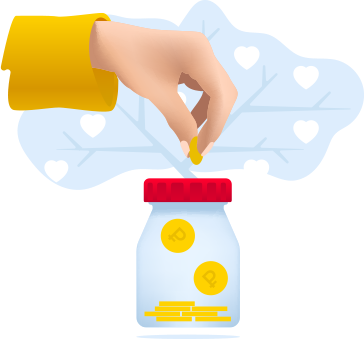 Pray
" Oh, Allah! Make us disease-free, heal us because only You give recovery. There is no more healing besides You bring upon us. Give such a healing that would eradicate the disease"