Help
Give a walk
Hydrocephalus
Fatima Rajabova is 3 years old.
The girl was born prematurely. She had hydrocephalus, and cerebral palsy was made as a concomitant diagnosis.
The baby girl had a shunting operation on her head. But Fatima, unfortunately, cannot sit or crawl on her own....
Today, Sabina, Fatima's mother, looks back how often she heard from doctors that Fatima would not even live for two years. But everything is the Most High's will!
Now Fatima needs a wheelchair, but the Rajabov family has no funds to purchase it. 86 170 rubles is the price of the opportunity for the child to see something more than the walls.
Ramadan is a time of miracles. Let's help buy a wheelchair for Fatima.
Fundraiser is completed
Transfer the funds
Gathered: 86,170 ₽ of 86,170 ₽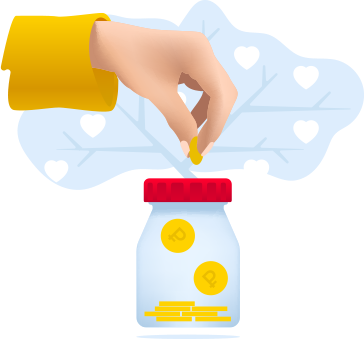 Pray
" Oh, Allah! Make us disease-free, heal us because only You give recovery. There is no more healing besides You bring upon us. Give such a healing that would eradicate the disease"