Help
Help Asif survive!
West syndrome
Asif was born in early May last year. And it seemed that the same blooming life as that wonderful spring month was ahead of him. But the stories of our destinies are written in different ways. At 3 months the boy started having attacks. And later, Asif's parents were hit by doctors' diagnosis: West syndrome. This is a severe form of epilepsy in young children due to brain damage.
Numerous attempts of Eyvaz, the boy's father, to cure his son did not bring the desired result. Therapy courses in Makhachkala, St. Petersburg and Astrakhan had no effect. He still cannot walk, sit, roll over and even keep his head. All the time, Asif suffers the pains 5-6 times a day. Terrible convulsions sometimes last up to 10 minutes. Imagine what a shock the boy's family is experiencing, seeing how he is shaking from attacks! And yes, Asif has no mother. She left. She could not get stronger and protect her baby from this evil disease. But his father and grandmother forever loving are near to him.
They will do everything to make the boy have a real happy end in this story! And we'll be invisible assistants in this difficult task.
Charity Fund "Insan" announces a fee for Asif Ismailov in the amount of 300,000 rubles for medical examination and treatment in a Turkish clinic. We are not magicians, of course. But when stands before four hearts as one, amazing things happen.
Fundraiser is completed
Transfer the funds
It's necessary:
300,000 ₽
Gathered: 300,000 ₽ of 300,000 ₽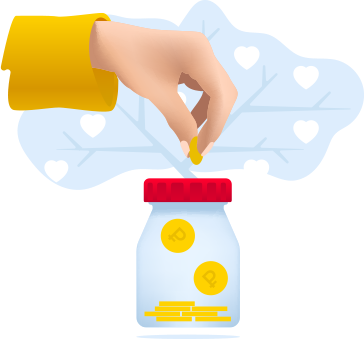 Pray
" Oh, Allah! Make us disease-free, heal us because only You give recovery. There is no more healing besides You bring upon us. Give such a healing that would eradicate the disease"