Help
Продукты в каждый дом
В субботу, 30 марта, благотворительный фонд «Инсан» планирует провести масштабную акцию «Продукты в каждый дом». Цель акции – распределить продуктовые наборы среди малоимущих семей г.Махачкала, находящихся на попечении фонда.
Стоимость одного набора составляет 450 р. Это существенная помощь для семей, у которых не хватает денег на приобретение элементарных продуктов питания.
Наша задача - напомнить нуждающимся людям, что они не одиноки и, по мере возможности, постараться помочь им. В хадисе, переданном от Тирмизи сказано: «Щедрый – близок к Аллаху и Раю, близок к людям и далёк от Огня». Просьба принять активное участие в проведении данной акции.
Fundraiser is completed
Transfer the funds
It's necessary:
400,348 ₽
Gathered: 400,348 ₽ of 400,348 ₽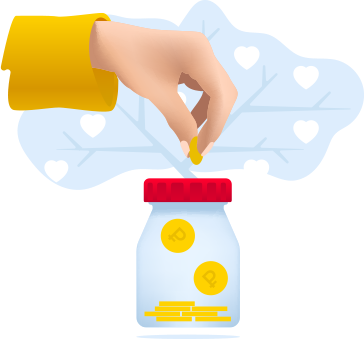 Pray
" Oh, Allah! Make us disease-free, heal us because only You give recovery. There is no more healing besides You bring upon us. Give such a healing that would eradicate the disease"