Help
An Urgent fundraiser for Evsiyat Magomedova
That day Evsiyat Magomedova will never forget. On November the 8th at 6 p.m. the woman doing her housework on the 1st floor of the house suddenly felt the smell of burning.
When her eldest son went upstairs the fire was already raging and it was impossible to get inside. The child who was upstairs could run out of the house but Evsiyat's husband reaching the middle of the room lost consciousness.
The fire burned off the house in two hours. Evsiyat stayed without a home, without documents, without all the acquired property and most importantly, she lost her husband, her support. She had to seek help from the charity fund "Insan" because of the situation. So we open a fundraiser of 300000 rub. to assist in the reconstruction of the Magomedovs' house.
Dear friends, this experience is not only for that family, but also for all of us who heard the call of assistance for Evsiyat. Let's give our support to this poor woman in accordance with our capacities.
Fundraiser is completed
Transfer the funds
It's necessary:
300,000 ₽
Gathered: 300,000 ₽ of 300,000 ₽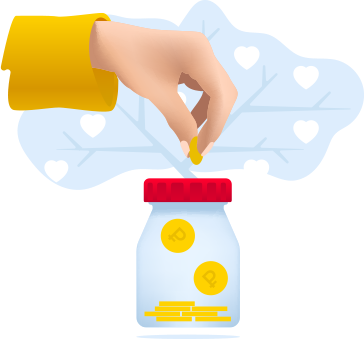 Pray
" Oh, Allah! Make us disease-free, heal us because only You give recovery. There is no more healing besides You bring upon us. Give such a healing that would eradicate the disease"