Help
Give hope for life
Cancer
Once, only the brightest horizons shone before Elvira. And today a young girl struggles with a terrible one-on-one diagnosis. Elvira got married, and it seemed that all the best was just beginning. But beautiful dreams ripped away at one moment. Sudden severe pain in the hand against the backdrop of growing pregnancy led to the doctor's office. She was diagnosed with cancer. It was an urgent flight to Moscow and an emergency c-section, but the tiny daughter could not be saved. A long fight for life began.
After the chemistry courses, the disease continued to progress: metastases were already in lungs. But Elvira did not give up. She is trying not to lose hope of life. At 21, we just really want to live! Today, doctors encourage Elvira with good results. But for carrying out further treatment and maintaining the immunity of the young girl at a level sufficient for life, huge funds are needed. And without our help, these chances can collapse.
The Fund "Insan" announces a fee of 500 thousand rubles for Elvira. Let's give Elvira a reason to dream of a beautiful woman's life: family and children. These dreams can become a reality because of us.
Fundraiser is completed
Transfer the funds
It's necessary:
500,000 ₽
Gathered: 500,000 ₽ of 500,000 ₽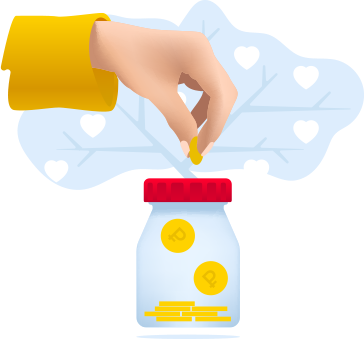 Pray
" Oh, Allah! Make us disease-free, heal us because only You give recovery. There is no more healing besides You bring upon us. Give such a healing that would eradicate the disease"