Help
"Light a fire" action
Lack of warmth
It's getting colder outside.
You can keep warm in different ways: a cup of strong tea or aromatic coffee.
But does a burning lips drink compare with a burning heart filled with goodness?! Its warmth is so easy to share with others.
Early in October, the "Light a fire" action started at the "Insan" Foundation. Having united in it, we will jointly warm our wards: we will warm houses, apartments, we will carry out heating, we will get heaters. Other categories need warm clothing and footwear.
Every tenth family from the Insan Foundation's wards needs warm clothes and better living conditions in the wintertime.
Any of us can light a fire of kindness from only one SPARK OF HEAT OF OUR SOUL.
Keep this flame alive. Only in winter the warmth of hearts is felt most of all!
Fundraiser is completed
Transfer the funds
It's necessary:
150,000 ₽
Gathered: 42,187 ₽ of 150,000 ₽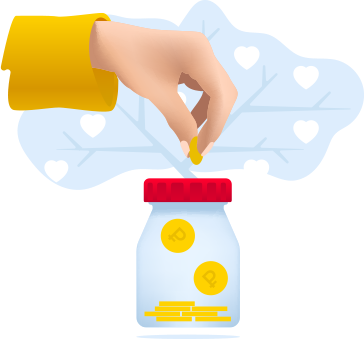 Pray
" Oh, Allah! Make us disease-free, heal us because only You give recovery. There is no more healing besides You bring upon us. Give such a healing that would eradicate the disease"