Help
May Gadzhimurad and Shamil be healthy!
Autism
Shamil and Gadzhimurad are disabled. They are autistic boys. The family moved to Makhachkala from the village, where there are no opportunities for treatment. They live in a rented apartment.
Boys often spend time together: they enjoy listening to musical tales, walking. Shamil is very attached to his brother, he cannot even fall asleep without him.
"Our boys are incredibly friendly, open and positive. They smile to everyone who comes to our house. They tolerate all medical interventions with humility and are never acting up without a reason," Kurbangiz describes her sons.
Boys need rehabilitation courses to learn life skills education. In previous times, relatives helped to pay for the courses. But they cannot do it on an ongoing basis. We just wish them continue the treatment, seeing its brilliant results. But the family lives on the pension of little Gadzhimurad and on the father's salary, while also paying for rented housing. Shamil has no invalidity pension yet.
The Fund "Insan" announces a fee in the amount of 185 000 rubles. Provide all possible assistance to the Kerimov brothers. They really need it!+
Fundraiser is completed
Transfer the funds
It's necessary:
185,000 ₽
Gathered: 185,000 ₽ of 185,000 ₽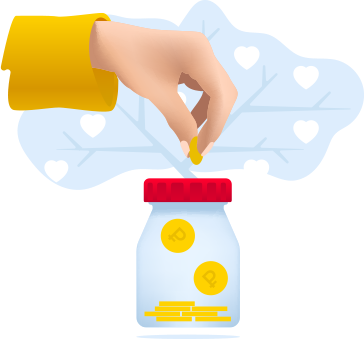 Pray
" Oh, Allah! Make us disease-free, heal us because only You give recovery. There is no more healing besides You bring upon us. Give such a healing that would eradicate the disease"