Help
We are the hope for Ali
autism
Ali was perfectly normal child since his birth. Wonderful, beautiful baby boy.
Like all young parents, Zumrud and Magomed were fascinated with their boy. They found nothing special in the fact that he overcame the frontiers of normal development for a boy of his age a little later than his peers.
But after a year, parents began to notice something was wrong. Ali did not pay attention when his name was called. He did not communicate with others, and it was impossible to make eye contact with him.
The diagnosis sounded like a verdict - autism ...
Now Ali is already 3 years old. He lives as if in a world of his own, poorly understands and perceives events, taking place around him.
Unfortunately, scientists have not yet been able to invent a cure for autism. However, appropriate therapy and educational programs help to develop children who suffer from this disease. Therefore, the boy's parents do their best to correct its manifestations.
At the moment, Ali is undergoing another treatment, which combines micropolysis and ABA (Applied behavior analysis) therapy. But the course is quite expensive. And if we take into account that there are two more children in the family and a disabled father, it is very heavy for Ali's family.
Therefore, the charity fund "INSAN" announces a fee in the amount of 60 thousand rubles to pay for the course of therapy for Ali Askerov.
We ask everyone to support this fundraiser by taking an active part in it.
After all, earlier treatment of autism can reduce the manifestation of the symptoms of child's decease and make him a relatively independent person.
How to help?
Sberbank card – 5469 6000 2634 4788 (the payee Ramazan Shakhrudinovich) ⠀⠀⠀⠀⠀⠀⠀
visit the site fondinsan.ru and make the payment through the tab "I want to support".⠀⠀⠀⠀⠀⠀
make a deposit 8 909 480 88 88 (Beeline)⠀⠀⠀⠀
Yandex Money 410011758534858⠀⠀⠀⠀⠀⠀⠀ ⠀⠀⠀⠀⠀⠀⠀
Send SMS with a text Vera 100 to the number 3116⠀⠀⠀⠀⠀⠀⠀
Send SMS with a text insan 100 to the number 3443
Fundraiser is completed
Transfer the funds
Gathered: 60,000 ₽ of 60,000 ₽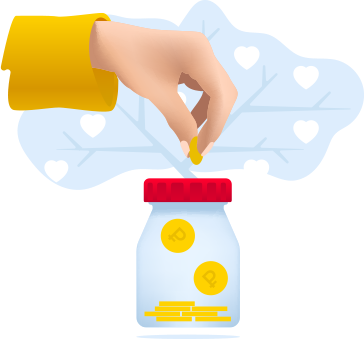 Pray
" Oh, Allah! Make us disease-free, heal us because only You give recovery. There is no more healing besides You bring upon us. Give such a healing that would eradicate the disease"