Help
Fudraiser for Zaira
Cerebral palsy
Zaira is 25 years old. A girl has cerebral palsy since childhood. Cerebral palsy is not at all for kids. After all, this state remains with a person for life. And however successful the rehabilitation is, it could get worse. It is enough to get sick with the flu for a long time, wear bad shoes, suddenly gain twenty kilograms, or just grow up. And you have to remember about rehabilitation again, even for those adults who did without it. But recently Zaira underwent surgery to lengthen the tendons. Yes, this is a chance for a more fulfilling life. But this chance will only become real if we help.⁣⁣
People with cerebral palsy require continuous monitoring of the body. Perhaps this is only under the vigilant supervision of the patient's health in specialized boarding houses. It is in this very urgent place Zaira needs to take its course. But even these 30 thousand, her family now cannot allocate to help their daughter.
Charity Fund "Insan" announces an urgent fee for Zaira Chamkurova in the amount of 30,000 rubles for postoperative rehabilitation in the "Talgi" sanatorium.
Fundraiser is completed
Transfer the funds
Gathered: 30,100 ₽ of 30,000 ₽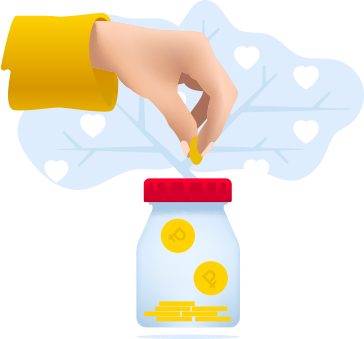 " Oh, Allah! Make us disease-free, heal us because only You give recovery. There is no more healing besides You bring upon us. Give such a healing that would eradicate the disease"