Help
Fundraiser for Abdullah
Cerebral palsy, spastic tetraparesis
Abdullah needs rehabilitation after a complex operation
A smile accompanies Abdullah in all the photos. And you can't say that the boy has a serious diagnosis. The first signs fillness in Abdullah appeared a month after birth. The diagnosis was made immediately - cerebral palsy, spastic tetraparesis.
Recently, Abdulla underwent a selective dorsal rhizotomy. Those who have been reading the feed of the "Insan" mobile application for a long time know that this is how children with cerebral palsy reduce spasticity of the legs and arms. After the operation, Abdul tries to crawl and sit down. The boy's intellect is completely preserved. He generally understands everything, but Abdullah is restrained with strangers. Now he needs to become more independent, learn to walk, talk so that everyone understands him.
Abdulla loves cartoons very much. Most of all he likes those where the main characters are animals. And Abdullah also has an older brother with whom he will someday run a race. After the operation, the boy needs constant rehabilitation. Otherwise, he is threatened with a rollback. We are ready to work with Abdullah at the "Inclinic" Center. The difficulty is that rehabilitation will now be needed all the time, and it costs a lot of money.
Charitable Foundation "Insan" announces a fee for Abdullah Magomedov in the amount of 172,350 rubles to pay for a rehabilitation course at the Medical Center "Inclinic".
Please donate any amount. Thank you!
Fundraiser is completed
Transfer the funds
It's necessary:
172,350 ₽
Gathered: 172,476 ₽ of 172,350 ₽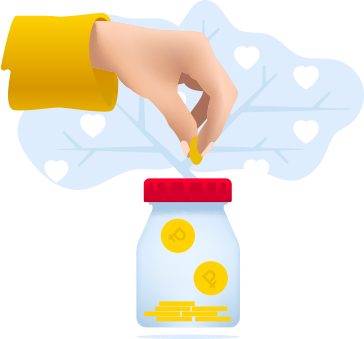 " Oh, Allah! Make us disease-free, heal us because only You give recovery. There is no more healing besides You bring upon us. Give such a healing that would eradicate the disease"