Help
Fundraiser for Abdurakhman
Cerebral palsy
A few months ago, you helped Abdurakhman raise funds for an operation to truncate neuronal roots and reduce spasticity.
The boy was born at 30 weeks. Pathologies of brain development were discovered already in the maternity hospital during the examination. Abdurakhman's mother is a doctor, and she knew what consequences await her youngest son in the future.
From the age of 3 months, they began to actively engage with the boy. Massage, exercise therapy, neurological treatment - Abdurakhman was at all the specialists. But by the age of one, it became clear that the baby had cerebral palsy. He was given a disability, and all the efforts and efforts of the family were thrown into the rehabilitation of the youngest son.
At the time of the operation, Abdurakhman did not know how to sit, walk, and crawled the bellies with difficulty. After the operation, which took place thanks to your help, spasticity in the legs has significantly decreased. The boy is trying to take steps, he has special splints on his feet.
But now it is important that Abdurakhman is constantly in the right position. Healthy fixation of the neck, spine and legs after surgery is all the more necessary. To do this, they need to purchase a verticalizer and a specialized wheelchair. But this is more than 400,000 rubles.
For a family, this amount is unbearable. The costs are rising every day. But postponing the purchase means canceling out all the efforts already made to normalize Abdurakhman's condition.
The boy's parents were forced to apply to the "Insan" Foundation again. With the hope that they will help and support.
Charitable Foundation "Insan" announces a fee for Chupanov Abdurakhman in the amount of 412100 rubles for the purchase of a stander and a wheelchair for children with cerebral palsy.
Fundraiser is completed
Transfer the funds
It's necessary:
412,100 ₽
Gathered: 412,100 ₽ of 412,100 ₽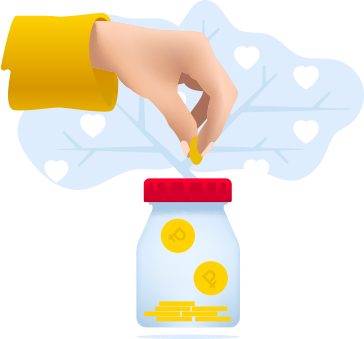 " Oh, Allah! Make us disease-free, heal us because only You give recovery. There is no more healing besides You bring upon us. Give such a healing that would eradicate the disease"