Help
Fundraiser for Adam
Delayed speech development with excessive hyperactivity
Adam was born healthy. There were some minor issues, but they were quickly resolved. But then Adam became very ill, the boy was on the verge of death. Elmira still remembers with gratitude the doctor who performed the treatment. The boy recovered, but the body was seriously harmed.
Elmira was convinced that her son was lagging behind in development when Adam learned to sit only by the age of one. He went to 1.8, and began to speak at 4 years old. But it's hard to call it a speech. He is still saying certain words, the meaning of which only his mother understands.
The main diagnosis sounds like this - delayed speech development with excessive hyperactivity. Adam is relatively independent, and lags behind more in intellectual development. And the behavior is still the same. It's hard at home with him, and even more so outside.
To pay for the first field rehabilitation course, Elmira and her husband took out a loan. Relatives helped. Only her husband works in the family, Elmira is attached to her youngest son. And although Adam goes to the correctional garden, he often misses due to illness or when he attends individual classes with specialists.
The family does not have the funds to pay for the next full course. In addition, the trip imposes additional financial costs. Therefore, Elmira came to the fund. Such a story already familiar to all of us, whose ending we can make joyful!
Charitable Foundation "Insan" announces a fee for Ramazanov Adam in the amount of 195500 rubles to pay for a rehabilitation course at the Medical Center "Rehabcenter" (Astrakhan).
Fundraiser is completed
Transfer the funds
It's necessary:
195,500 ₽
Gathered: 195,500 ₽ of 195,500 ₽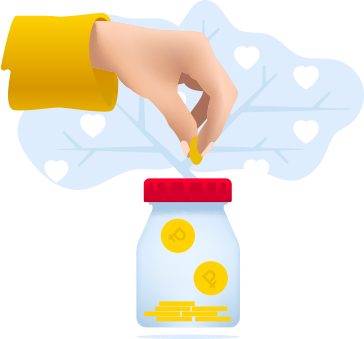 " Oh, Allah! Make us disease-free, heal us because only You give recovery. There is no more healing besides You bring upon us. Give such a healing that would eradicate the disease"