Help
Fundraiser for Alfia
Microcephaly
Alfia is the firstborn in the Negmatov family. The girl was very much awaited, everyone was happy about her birth. But the joy was short-lived. At birth, doctors suspected that the baby was abnormal. The mother and child were sent for genetic analysis. "Until six months, we did not take this test. It seemed to us that our daughter was developing normally.
But at the next examination, the pediatrician said that Alfia was lagging behind. Her head stopped growing, she was smaller than it should be at her age," recalls mother Gaybat. Then the parents sounded the alarm. Not believing the local experts, they went to Astrakhan. There, the doctors confirmed the diagnosis - the girl had microcephaly. It is a developmental defect based on a decrease in brain mass.
It was difficult for the family to accept the truth. In the hope that the diagnosis was a mistake, they went to St. Petersburg. But even there the same words sounded: "You can only help with rehabilitation." Alfia is now a year and 5 months old. She does not hold her head, does not walk, does not sit without support, does not gag and does not speak.
Every month the family spends 15-20 thousand rubles on her medicines. The girl's father works, but not on a full-time basis. His earnings are small, only 5 thousand rubles. Relatives and acquaintances help in any way they can. But Alfia lacks medication. The baby needs expensive rehabilitation. Her family is unable to pay.
Charity Fund "INSAN" opens a fee for Negmatova Alfia in the amount of 126,800 rubles. The whole little life of this girl and her parents is subordinated to one thing - the struggle for recovery. Let's help them win.

Fundraiser is completed
Transfer the funds
It's necessary:
126,800 ₽
Gathered: 127,069 ₽ of 126,800 ₽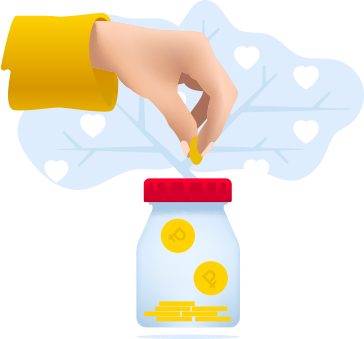 " Oh, Allah! Make us disease-free, heal us because only You give recovery. There is no more healing besides You bring upon us. Give such a healing that would eradicate the disease"