Help
Fundraiser for Amir
Acute lymphoblastic leukemia
Imagine you live a calm, orderly life. You have a happy family: a caring husband, nice children. But at some point, like a bolt from the blue, your child is given a terrible diagnosis: Acute lymphoblastic leukemia.
Even from such a thought, everything shrinks inside. And the Gurdaev family has been living with this for the sixth month. In April of this year, the 5-year-old Amir's mother noticed a small lump on his neck.
-We immediately went to the clinic. There we were told that the child was suffering from an inflammatory process, and they prescribed antibiotics. Everything was done, but the compaction was getting bigger. We turned to other specialists and got tested again. The results were normal. But I was still not calm. Then my son and I were sent to the Children's General Hospital in Makhachkala. Here we learned about our illness, - the woman recalls.
Amir has been in the hospital for almost six months. During this time, he went home only 4 times. The boy is undergoing chemotherapy, which greatly weakens his body. At the age of five, he dreams of only one thing: to recover and return home: to his sister, father, friends and toys.
To fulfill his cherished dream, Amir needs to undergo therapy with the expensive drug "Cardioxan". Until now, the boy's parents coped with all the financial difficulties on their own. But now the funds have run out and they are not able to buy a medicine that can save the life of their child. Out of hopelessness, the family turned to us.
Charity Fund "INSAN" announces a fee for Amir Gurdaev in the amount of 135,000 rubles. You have proven many times that one can find a way out of any situation. Support our ward again. Give little Amir a chance to recover.

Fundraiser is completed
Transfer the funds
It's necessary:
135,000 ₽
Gathered: 135,000 ₽ of 135,000 ₽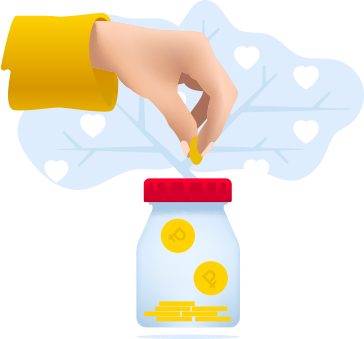 " Oh, Allah! Make us disease-free, heal us because only You give recovery. There is no more healing besides You bring upon us. Give such a healing that would eradicate the disease"