Help
Fundraiser for Assad
Assad is a brave boy with a kind heart. In his seven years, he's gone through a lot of trouble. He was born prematurely, in the sixth month of pregnancy. He lay in intensive care, then for a long time was under constant supervision of doctors. After discharge home, treatment did not stop. Assad's little life was accompanied by constant examinations and analyzes. And at the age of 2 he had an accident. The boy fell from a great height and got a concussion.
A series of tragic events led to problems with both the physical and mental health of the child. At the age of three, the boy was diagnosed with a delay in psycho-speech development, and in 2019 they confirmed mild mental retardation with severe behavioral disorders. All this time, Asad's parents have been working hard on their son. They took him to the best specialists, carried out all the necessary rehabilitation.
By his age, Assad had achieved significant success: he learned to speak at the everyday level, he can partially serve himself, and he is mastering writing skills. Such results were made possible by the efforts of parents, the daily activities and Assad's aspiration. But efforts shouldn't stop there. Pediatricians, neurologists, orthopedists, physiotherapists, defectologists, speech therapists, and audiologists take part in the treatment of such children.
All this costs a lot of money, which the family no longer has. They need our support. Charity Fund "INSAN" announces a fee for the rehabilitation of Assad Shamkhalov in the amount of 83 thousand rubles. Doctors say that "with proper upbringing and education of a child with mild mental retardation, it is possible to ensure that in adulthood this person can live independently of others and even start a family." The help we have provided today may give Assad a chance for a full future tomorrow.

Fundraiser is completed
Transfer the funds
Gathered: 83,000 ₽ of 83,000 ₽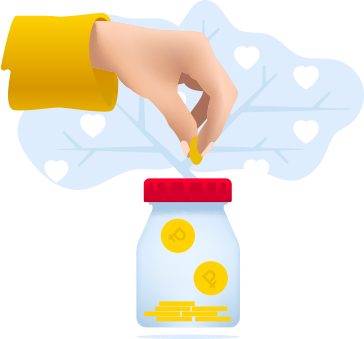 " Oh, Allah! Make us disease-free, heal us because only You give recovery. There is no more healing besides You bring upon us. Give such a healing that would eradicate the disease"