Help
Fundraiser for Esmira
Multiple myeloma
Esmira felt the first symptoms of the disease at the end of 2020. Weakness, lethargy, nosebleeds - all this was a harbinger of a serious illness.
The woman was sent from one doctor to another. None of them could understand the cause of Esmira's illness. Examinations and analyzes were stretched for three months. As a result, the woman was taken to the hospital, where they took a bone marrow puncture from her.
The results of the tests confirmed the fears of the doctors. Esmira was diagnosed with Multiple Myeloma. This is one of the forms of chronic lymphoblastic leukemia, which is characterized by damage to the bone marrow and destruction of bone tissue.
Courses of chemotherapy and drug treatment were carried out. Esmira is in remission. But, after a short time, the woman again heard the words about a relapse.
Now Esmira is forced to continue treatment. Soon she should go to the hospital in St. Petersburg. However, she has no money to travel. For support, the woman turned to the fund.
Charitable Foundation "INSAN" opens a fee for travel expenses for Jafarova Esmira in the amount of 100,000 rubles. Any of your contributions will be a great help to our ward.
Fundraiser is completed
Transfer the funds
It's necessary:
100,000 ₽
Gathered: 100,058 ₽ of 100,000 ₽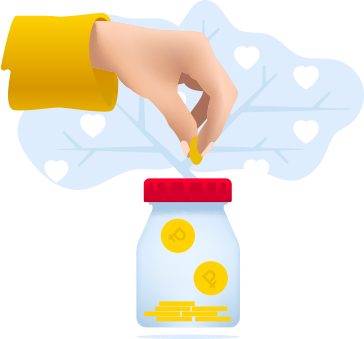 " Oh, Allah! Make us disease-free, heal us because only You give recovery. There is no more healing besides You bring upon us. Give such a healing that would eradicate the disease"