Help
Fundraiser for Fatima
hydrocephalus, developmental delay, retinal detachment
I will put her on her feet and she will teach the Quran! This goal was set by Karimat, Fatima's mother. During the years of her daughter's illness, she cried so much. She understands that if she falls apart, her daughter won't get better. And besides Fatima, the woman has four more children, from whom her father turned his back. This fragile woman had to face a lot, this fragile woman had to go through a lot in order to proudly talk about her daughter's successes today.
"I am very happy, she is so clever, well, how can I complain about something," Karimat confessed to us. I just want to continue this series of successes.
Retirement is more about existence than stability. Therefore, Karimat is forced to turn to us for help again. After all, the main goal is for her blind daughter to attend the Islamic Studies Centre for the Blind. But for the next recovery course for her daughter, Karimat will not be able to raise money herself. She already has a lot to give up in order to help a sick child. But Fatima also has brothers and sisters.
Charity Fund "Insan" announces an urgent fee for Gamzatova Fatima in the amount of 227 thousand rubles for the next course of rehabilitation at the Lyadnova Center. Help Fatima to become independent!
Fundraiser is completed
Transfer the funds
It's necessary:
227,000 ₽
Gathered: 227,100 ₽ of 227,000 ₽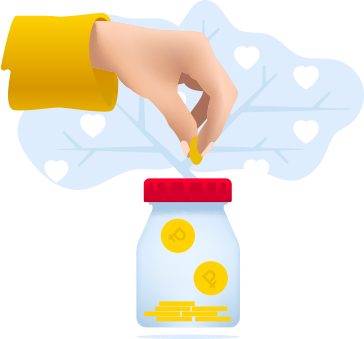 " Oh, Allah! Make us disease-free, heal us because only You give recovery. There is no more healing besides You bring upon us. Give such a healing that would eradicate the disease"