Help
Fundraiser for Fatima
Down Syndrome
A "sunny child" is growing up in the Mukhaidinov family - a kind and smiling girl Fatima. When the baby was born, doctors diagnosed her with Down Syndrome. From that moment on, the girl's long and difficult story began.
This disease is characterized by mental retardation and other serious ailments that accompany the child throughout his life. Early complex efforts of parents and specialists are of great importance in correcting a baby's development. Fatima's family very responsibly approached the treatment of their daughter. For 7 years, parents have been trying with all their might to alleviate her condition.
Fatima is a very kind and smiling girl. She understands a lot, but does not speak at all.
- When we go out with her to the playground, the kids are drawn to her, want to make friends. But seeing that Fatima does not speak, they slowly move away. This is very frustrating, - says the mother of our ward.
For special children, learning to speak is a serious task that cannot always be dealt with alone. Each new letter, word, sentence is a small victory. And Fatima goes to this victory with slow but sure steps.
Unfortunately, one of the characteristics of children with Down syndrome is that they quickly forget their own successes. In order not to lose the acquired skills, they need constant rehabilitation.
But the treatment costs a lot of money. And often the parents are unable to pay for it. So it happened with the family of our ward.
Charity Fund "INSAN" opens a fee for Mukhaidinova Fatima in the amount of 152,000 rubles.
We all dream of a better future for our children. The parents of this girl dream about the same. It is within our ability to make this dream come true.

Fundraiser is completed
Transfer the funds
It's necessary:
152,000 ₽
Gathered: 152,000 ₽ of 152,000 ₽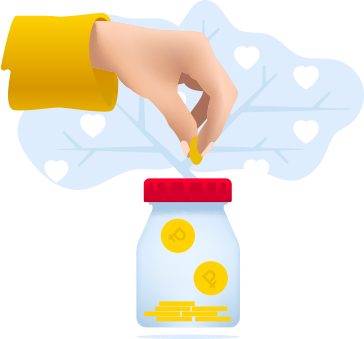 " Oh, Allah! Make us disease-free, heal us because only You give recovery. There is no more healing besides You bring upon us. Give such a healing that would eradicate the disease"