Help
Fundraiser for Hadis
Cerebral palsy
From the first minutes of his life, Hadis faced trials. Like many children with cerebral palsy, he was born as a result of a difficult birth. The boy is one of the twins. His brother is growing up as a healthy baby. Hadis was less fortunate. The child has cerebral palsy.
It all started still in the womb. The boy had vascular attachment to the placenta and had to undergo a cesarean section. After birth, the child suffered from jaundice, hypoxia, and later suddenly fell into a coma. Hadis did not regain consciousness for a week. The doctors said that he would not survive. But the baby survived and lives.
He is now a year and 8 months old. His every day is a struggle for a healthy future. The family tries to provide Hadis with the necessary treatment, massages and trips to the pool. But rehabilitation is needed all the time. And the mother of the child no longer has money for it. At the moment, Hadis must undergo a course of rehabilitation therapy at the Children's Ability Center in Makhachkala.
It costs 152,000 rubles. Charity Fund "INSAN" opens a fee for Jafarov Hadis to undergo the necessary rehabilitation. We ask caring people to help our ward. Your support will greatly contribute to his recovery.

Fundraiser is completed
Transfer the funds
It's necessary:
152,000 ₽
Gathered: 152,000 ₽ of 152,000 ₽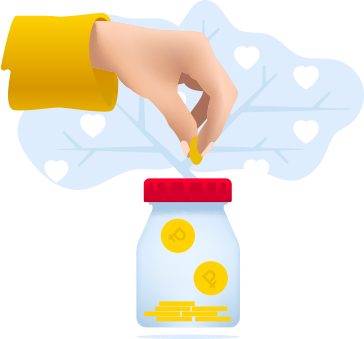 " Oh, Allah! Make us disease-free, heal us because only You give recovery. There is no more healing besides You bring upon us. Give such a healing that would eradicate the disease"