Help
Fundraiser for Islam
Cerebral palsy, spastic tetraparesis
Islam has faced trials since birth. Like many children with cerebral palsy, he was born prematurely, at 30 weeks of gestation. For 2 weeks the baby was in intensive care under a ventilator. After - another 3 weeks in the Department of Pathology of Newborns. When the child was discharged home, it seemed that all the problems were over. But over time, parents began to notice the physical lag behind their son's peers. At the age of one, Islam was diagnosed with cerebral palsy, spastic tetraparesis. The boy's family immediately took care of his health.
At the age of 1.5, Islam was already undergoing his first rehabilitation in Astrakhan. At that time, he only knew how to turn on the right and left sides once. Now the boy is only two years old. In a short period of time, he already underwent 6 courses of rehabilitation therapy. Islam's parents are making great efforts to get their son back on his feet. And the child is making progress. At two years of age, Islam knows how to sit, stand at a support, and eat on his own. The boy retained his intellect, mental development and his speech's within the age norm. Islam grows up as a very inquisitive child. He likes to sing, listen to fairy tales and poems, play with toys.
For a child diagnosed with cerebral palsy, this is an amazing result. Doctors say that Islam is a promising child, he has a chance for a full future. The boy's next goal is to go on his own. To do this, he needs to continue treatment. In January 2021, the boy is expected at the Astrakhan Rehabilitation Center. Only now there are no funds left for the next therapy.
Only dad works in the family of Islam, mom is constantly with her son. Until now, the boy's parents have dealt with financial difficulties on their own. But now they had to ask for support. Charity Fund "INSAN" opens a fee for Islam Vagabatov in the amount of 123,300 rubles. Each rehabilitation brings new skills to the child. A little more, and he will be able to take his first steps. Let's give Islam a chance for a healthy development and unimpeded life.

Fundraiser is completed
Transfer the funds
It's necessary:
123,300 ₽
Gathered: 123,300 ₽ of 123,300 ₽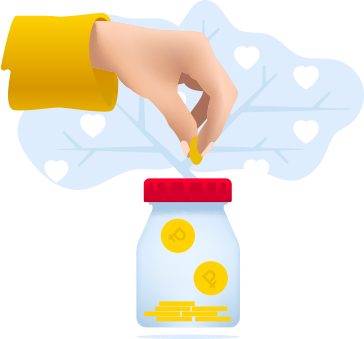 " Oh, Allah! Make us disease-free, heal us because only You give recovery. There is no more healing besides You bring upon us. Give such a healing that would eradicate the disease"