Help
Fundraiser for Kurban
Cerebral palsy
This is not the first time we talk about our ward Kurban. You helped his family raise the necessary amount for rehabilitation7 months ago. In the Medical Centre "Rehabcentre Astrakhan" the boy underwent rehabilitation therapy. The treatment has yielded significant results.
"Kurban's speech has improved, new words have appeared. He also learned to sit and crawl. This is a great achievement for us" - says mom Diana. Let us remind you that Kurban was born much ahead of schedule.
For 24 days he was in intensive care on artificial ventilation. And then - a whole month in the Department of Pathology of Newborns. Every day the parents noticed more and more lagging behind the norm of development in their son. Later, Kurban was diagnosed with cerebral palsy.
Now the boy is 3 years old. He grows up as a cheerful child. With timely rehabilitation, doctors predict good dynamics in its development. At the moment, Kurban needs to undergo another rehabilitation course. Without it, all the skills gained will be in vain.

Charity Fund "INSAN" opens a fee for Kurbanov Kurban in the amount of 245,250 rubles. We know that cerebral palsy is not a sentence. Its consequences can be minimized. If today we help little Kurban undergo treatment, then in the near future he will be able to forget about his illness forever.
Fundraiser is completed
Transfer the funds
It's necessary:
245,200 ₽
Gathered: 245,200 ₽ of 245,200 ₽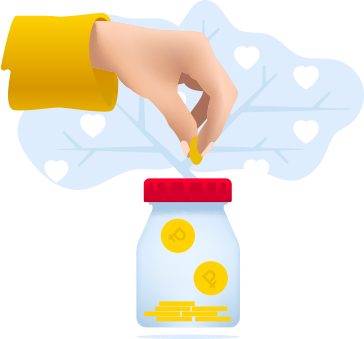 " Oh, Allah! Make us disease-free, heal us because only You give recovery. There is no more healing besides You bring upon us. Give such a healing that would eradicate the disease"