Help
Fundraiser for Muhammad
Psychological and Expressive Speech Disorder
Muhammad is 8 years old. He said his first words a year ago. The boy has a psychological and expressive speech disorder. Since birth, he has been fighting for his health. Difficult childbirth, 1.5 months spent in intensive care, and after 2 months in the Department of Pathology of Newborns did not break Muhammad. He did not give up when he received numerous treatments.
- The first year was very difficult. Until 5 months, I fed him through a tube. Physically, the boy was weak. At 1.2 years old, he did not sit, did not walk. In search of the correct diagnosis, we ran from one department of the hospital to another, - recalls his mother Fatimat.
They were able to identify Muhammad's problem in Moscow. There, a difficult diagnosis was made. All these years, the child received proper treatment. Fatimat tried to rehabilitate her son. The hardships fell on her shoulders along the way, the child's father left the family.
In addition to Muhammad, the woman raises two more children. Fatimat works in an atelier, where she lives with her children. At the moment, Muhammad is in need of costly rehabilitation. The mother of the child is unable to pay for it.
Charity Fund "INSAN" opens a fee for Abdulmazhidov Muhammad in the amount of 82,500 rubles. The boy goes to school, he tries very hard to keep up with his peers. Though it is given to him hard. But our support can be a great contribution to his recovery.

Fundraiser is completed
Transfer the funds
Gathered: 83,964 ₽ of 82,500 ₽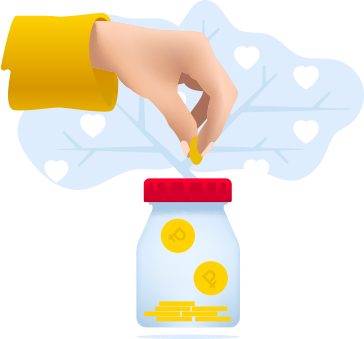 " Oh, Allah! Make us disease-free, heal us because only You give recovery. There is no more healing besides You bring upon us. Give such a healing that would eradicate the disease"