Help
Fundraiser for Muhammad
Cerebral palsy
For 12 years Muhammad has been trying to get back on his feet. Because he knows that there will always be help. The main support for a teenager is his family. Although Zukhra, the boy's mother, believes that it is the son that gives them strength. Sometimes my hands give up, Zukhra admits, but when I see how my boy is fighting the disease, my wings grow.⁣⁣
Parents were able to take Muhammad to Germany with the support of benefactors. He underwent a unique spine surgery. But due to the pandemic, they missed a crucial step of rehabilitation. And for children with cerebral palsy, this means a rollback in progress. And so it happened. Muhammad started having problems with his right leg. For several months he complained of severe pain, and to this day the doctors cannot understand why.⁣⁣
Muhammad gets very tired, and the orthoses on the legs increase the pain when walking. This trip to a German clinic can decide the outcome of the entire treatment. Indeed, in addition to problems with the leg, the teenager needs to lengthen the implants installed on the back. Muhammad is growing, which means that the body grows, the load on the organs increases. But Muhammad does not lose heart. He is a good pupil at school, loves to read and is well versed in technology. If only he could learn to walk, and then his parents can calm their hearts.
All these years, Muhammad's family has been doing everything possible to provide his son with good treatment. But they will not be able to pay the bill issued by the clinic from Hamburg. After all, in parallel, the boy needs to undergo a number of examinations and rehabilitation procedures. Parents have asked the "Insan" Foundation to help raise at least part of the funds.
Charity Fund "Insan" announces a fee for Muhammad Kurbanov in the amount of 1,300,000 rubles for surgery and rehabilitation in the clinic Altonaer Kinderkrankenhaus (Hamburg).

Fundraiser is completed
Transfer the funds
It's necessary:
1,300,000 ₽
Gathered: 1,300,000 ₽ of 1,300,000 ₽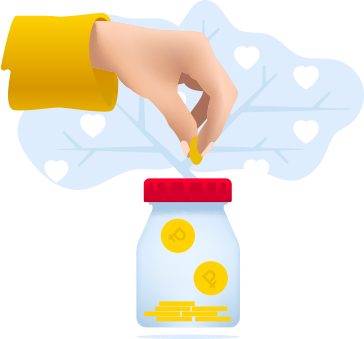 " Oh, Allah! Make us disease-free, heal us because only You give recovery. There is no more healing besides You bring upon us. Give such a healing that would eradicate the disease"