Help
Fundraiser for Musa Magomedov
Operation to install a neurostimulator
Aminat is embarrassed to talk about problems. We are not in distress - she admits to us, but in recent months we have faced serious problems. So I had to contact people through the fund.⁣⁣
When Musa was a child, they could not make him a comprehensive diagnosis. After long research, it turned out that he had a congenital form of muscular dystrophy - Ebra myopathy. Treatment has not been developed to date. Muscular dystrophy is associated with chromosomal mutations. A person suffering from this condition can only be helped by prescribing supportive therapy. That's how it's been till now.⁣⁣
But due to the weakening of muscle tissue, the spine began to suffer. Severe lower back pains began, and Musa could no longer do without painkillers. Months of treatment had no effect. It was decided to go to a specialized center for a consultation. Now Musa is awaiting his turn for an operation to install a neurostimulator at the Bekhterev Center in St. Petersburg. The wards of the Fund no longer have their own funds for the life-saving operation. All hope is for our support. The Insan Charity Foundation announces a fee for Musa Magomedov in the amount of 75 thousand rubles for the installation of a neurostimulator.
Fundraiser is completed
Transfer the funds
Gathered: 75,000 ₽ of 75,000 ₽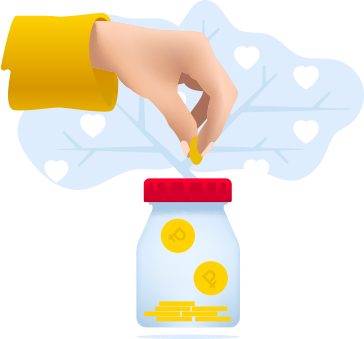 Pray
" Oh, Allah! Make us disease-free, heal us because only You give recovery. There is no more healing besides You bring upon us. Give such a healing that would eradicate the disease"