Help
Fundraiser for Patimat
Rehabilitation in the sanatorium "Lesnaya Polyana"
We didn't know where to start telling you about this fundraiser. Sad story. And the more you want to help elderly parents see their daughter healthy. 10 years ago Patimat suddenly collapsed after an ordinary family dinner. At first, no one paid attention. But when his daughter got worse, the elderly father went with her to Moscow. There was an operating table at the Burdenko hospital waiting for her. The doctors did everything they could. But the rupture of blood vessels in the brain led to irreversible consequences. Patimat is confined to a wheelchair and has stopped speaking.
Resigned to their fate, they simply lived in the village of Novo-Romanovka. Patimat was looked after by her only daughter. While she was lifting her mother from the chair and back, she herself ended up at the doctors because of back problems. Resigned to everything, the parents were waiting for a new blow of fate. There was a flood and the adobe house collapsed. All of them were forced to move to their son Aslanbeg. So nine people huddle under one roof.
They never dreamed of any health-supporting Patimat courses. There was simply no money for it. But worries about the daughter and granddaughter all this time torment the soul of elderly parents. So they ended up with us. "Insan" Charity Fund announces a fee for Patimat Askhabalieva in the amount of 186 thousand rubles for rehabilitation in the sanatorium "Lesnaya Polyana" in Pyatigorsk.
Fundraiser is completed
Transfer the funds
It's necessary:
186,000 ₽
Gathered: 186,000 ₽ of 186,000 ₽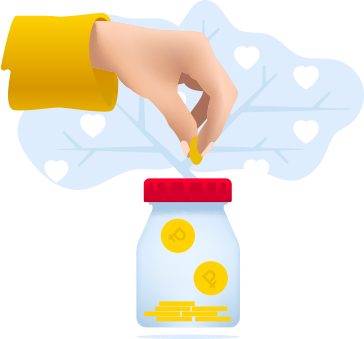 " Oh, Allah! Make us disease-free, heal us because only You give recovery. There is no more healing besides You bring upon us. Give such a healing that would eradicate the disease"