Help
Fundraiser for Patimat
Cerebral palsy
Patimat's health problems began a week after birth. The girl became restless, stopped sleeping, and cried constantly. The baby was taken to the hospital. On the 5th day of treatment Patimat suffered a massive cerebral hemorrhage.
The child was in intensive care for 15 days. Then the doctors diagnosed her with occlusive hydrocephalus. At 2 months, the girl underwent an operation to install a shunt.

Later, a new diagnosis was added to Patimat's medical record: cerebral palsy. "As soon as my daughter got stronger, I began intensive rehabilitation. Sometimes the therapy took place every day, seven days a week. Thanks to timely treatment, Patimat is showing good dynamics" - says mother Rabiyat. At the age of 4, a girl can roll over, grab toys, play with them. She still cannot sit and get up, but according to the doctors' forecasts, Patimat will come to this too.
At the moment, the child needs a special rehabilitation technique - a verticalizer. It will be a good help for the family when conducting rehabilitation classes at home. Unfortunately, quality equipment is not cheap. Rabiyat cannot buy it on her own. A woman is raising 3 children alone, barely making ends meet. She turned to us for help.
Charity Fund "INSAN" opens a fee for Gadjiyeva Patimat in the amount of 265,150 rubles. "I believe that we are still ahead. I believe that one fine day my daughter will stand up and go"- shares Rabiyat. It is in our power to help this family get closer to its greatest dream.

Fundraiser is completed
Transfer the funds
It's necessary:
265,150 ₽
Gathered: 265,150 ₽ of 265,150 ₽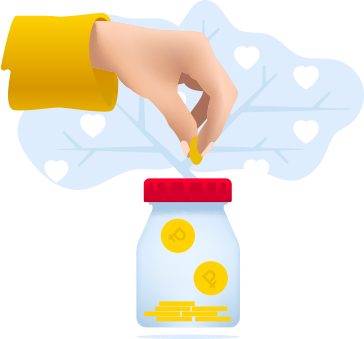 " Oh, Allah! Make us disease-free, heal us because only You give recovery. There is no more healing besides You bring upon us. Give such a healing that would eradicate the disease"