Help
Fundraiser for Radmila
Housing problems
Radmila Akhmedova is a mother of two children and is expecting another baby. This family may soon be on the street. They were asked to vacate the house they previously lived in for free.
Radmila's husband left the family after 10 years of marriage. She has no relatives; before marriage, she grew up in a boarding school. Having no support now, the pregnant woman turned to the "Insan" Foundation for help. With your help, we want to acquire a small plot of land on which we can build a small house for Radmila and her children. To do this, we need to raise 600,000 rubles
We ask everyone who has the opportunity not to remain indifferent to the situation of this family, because if people unite, then the problem becomes insignificant.
May the Almighty bless everyone!
Fundraiser is completed
Transfer the funds
It's necessary:
600,000 ₽
Gathered: 601,619 ₽ of 600,000 ₽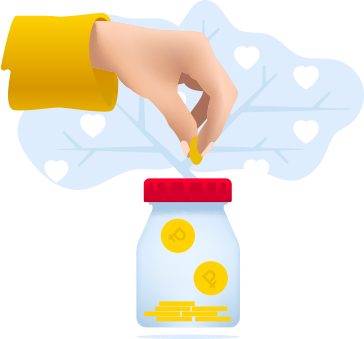 " Oh, Allah! Make us disease-free, heal us because only You give recovery. There is no more healing besides You bring upon us. Give such a healing that would eradicate the disease"