Help
Fundraiser for Rodion
Acquired cerebral palsy
"How beautiful he was! Well, as for any mother, probably," Sakinat jokes.
At the age of 9, her youngest son Rodion (Ramazan) was hit by a car. A healthy, nimble, handsome boy ended up in the hospital. Operation, rehabilitation and hopes that were not destined to come true. Rodion (Ramazan) no longer got to his feet.
Wherever they took the boy to put him on his feet. They snatched at any promises to help Rodion (Ramazan).
But all was in vain. And when he was 14 years old, he was finally diagnosed with acquired cerebral palsy. By that time, the teenager was ill, but he walked. But without proper rehabilitation, it was impossible to strengthen the muscles and reduce spasticity. Collecting money bit by bit, Sakinat and her husband took their son to private centers. But 6 years ago her husband died. Due to psychological problems, the life of the eldest son did not work out either. So Sakinat was left alone with two sons, one of whom is disabled. She did not give up, and continued to fight for the opportunity to put Rodion on his feet. And a year ago she heard from the doctors the most desired prognosis: he will walk! But for this, a good rehabilitation was needed. With the help of donors, she managed to take her son to one of the leading centers. This gave a huge result! Later, Rodion (Ramazan) underwent an operation in Vladikavkaz to correct the installation of the feet. But for 3 months he could not be given any load. Now he needs enhanced rehabilitation. But Sakinat simply does not have the funds for it. Her pension and Rodion's (Ramazan's) pension, that's all their income. And they are waiting for laser therapy at the "Overcoming" center. And whether Rodion (Ramazan) will now walk is our common concern with you. Help or pass by - a question to which you already know the answer!
Charitable Foundation "Insan" announces a fee for Rodion Tsimpaev (Ramazan) in the amount of 338100 rubles per course of rehabilitation.
Fundraiser is completed
Transfer the funds
It's necessary:
338,100 ₽
Gathered: 338,425 ₽ of 338,100 ₽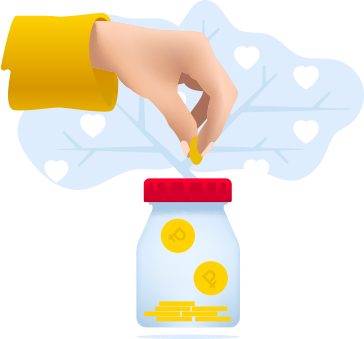 " Oh, Allah! Make us disease-free, heal us because only You give recovery. There is no more healing besides You bring upon us. Give such a healing that would eradicate the disease"