Help
Fundraiser for Samira
Cerebral palsy, spastic diplegia
At first glance, Samira looks like an ordinary child: a beautiful, smiling girl. However, at the age of 8 months, the baby was diagnosed with a serious diagnosis: cerebral palsy, spastic diplegia.
Samira is one of the twins. The babies were born prematurely, at 29 weeks gestation. For a long time, the girls were in intensive care, fighting for their lives. The youngest, Amira, got out without serious consequences. But Samira was a little less fortunate. When the family learned of her diagnosis, immediate treatment was started.
Many rehabilitations have borne fruit. At the age of 5, Samira can sit, stand on her own, walk with a walker, canes or by the hand. The girl's intellectual development is within the normal range. Samira is a very inquisitive, cheerful child. The girl has a beautiful voice and good hearing: in her free time, she often sings nasheeds.
Doctors assess Samira as a promising child. She has a chance of a full recovery. - I set a goal that by the age of 7 my daughter will start walking on her own. We do our best for this. I really hope for the help of the Almighty and caring people, - the mother of the baby shares with great hope.
At the moment, Samira needs to undergo another course of rehabilitation therapy at the "Sakura" Medical Centre in Chelyabinsk. Its cost is 279,900 rubles. For a woman single-handedly raising two children, one of whom is seriously ill, this amount was too much. She had to turn to us for help.
Charity Fund "INSAN" opens a fee for Samira Gadjiyeva to undergo rehabilitation. Let's support the child in this difficult struggle. After all, she has very little left to take the cherished independent steps ...
Fundraiser is completed
Transfer the funds
It's necessary:
279,900 ₽
Gathered: 279,900 ₽ of 279,900 ₽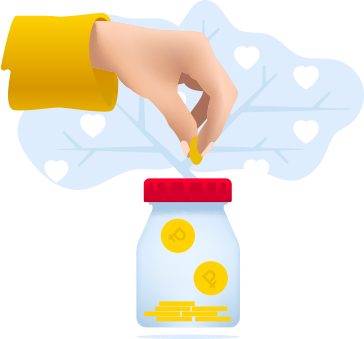 " Oh, Allah! Make us disease-free, heal us because only You give recovery. There is no more healing besides You bring upon us. Give such a healing that would eradicate the disease"