Help
Fundraiser for Tagir
Severe iron deficiency anemia
I turned to you because I know that you help those who find it difficult. Tagir always worked. The father of two daughters was engaged in cargo transportation, dreamed of buying a car and continuing to work for himself.
Feeling very unwell, he passed a blood test. The young man's hemoglobin was almost zero. He was admitted to the hospital, where doctors diagnosed him with severe iron deficiency anemia.
He had to forget about work, the main thing was to restore his health. This means that with the increased expenses, there was practically no income. But now Tagir has to travel to Moscow for treatment.and before that, undergo a special examination, during which he needs to live somewhere. And travel expenses need to be covered somehow. Therefore, Tagir found himself on the doorstep of the Foundation.
Charity Fund "Insan" announces an urgent fee for Tagir Gyulmetov for travel and living expenses in Moscow during the examination in the amount of 100,000 rubles. Let your help become a guarantee of two children father's healing.

Fundraiser is completed
Transfer the funds
It's necessary:
100,000 ₽
Gathered: 100,000 ₽ of 100,000 ₽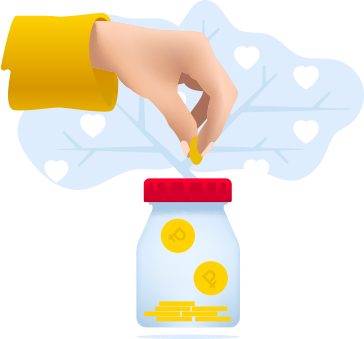 " Oh, Allah! Make us disease-free, heal us because only You give recovery. There is no more healing besides You bring upon us. Give such a healing that would eradicate the disease"