Help
Fundraiser for Zainab
Cerebral palsy and microcephaly
Any mother's heart breaks when children fall ill. Zuhra came to the foundation in tears straight from the hospital. There, in the palliative care unit, her four-year-old daughter remained.⁣⁣
Zainab has cerebral palsy and microcephaly. The girl suffers from a serious illness since birth. But for several days she has had a high fever. The doctors are doing their best, but the child needs a special drug. It is not included in the list of "hospital first aid kit". Zukhra had to look for the necessary medicine in all pharmacies. But when she found it she realized that could not buy it. She doesn't have that kind of money. But little Zainab is waiting for it at the hospital. And she will wait, thanks to your help.
Charity Fund "Insan" announces an urgent fee for Zainab Aliyeva in the amount of 30,000 rubles for the purchase of the drug "Colistin".
Fundraiser is completed
Transfer the funds
Gathered: 30,000 ₽ of 30,000 ₽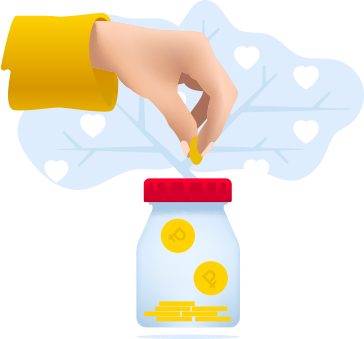 " Oh, Allah! Make us disease-free, heal us because only You give recovery. There is no more healing besides You bring upon us. Give such a healing that would eradicate the disease"