Help
Help Rustam
Cerebral palsy
Rustam Omarov is 5 years old. In warm weather, everyone wants to walk and play on the playgrounds, but Rustam is sadly watching from the window, because Rustam is contraindicated to be warm and sunlight. On the right side of the face, Rustam has a hemangioma, and the rays of the sun are dangerous and can give a complication. Staying in the sun can lead to seizures. Rustam has hemangiomas along with the main diseases: encephalotrigeminal angiomatosis and cerebral palsy.
In Makhachkala in the Abili center, Rustam will have to undergo rehabilitation courses in neurology. The cost of the course is 75,000 rubles. In the Rustam family, who lives in a rented apartment, there is simply no such money. "Insan" Foundation announces fundraising for Rustam. Let's help together.

Fundraiser is completed
Transfer the funds
Gathered: 75,090 ₽ of 75,000 ₽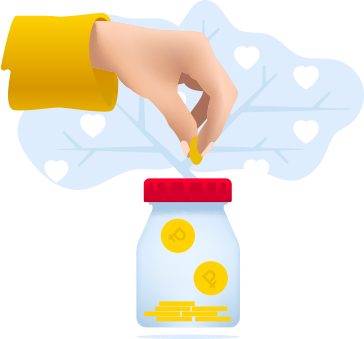 Pray
" Oh, Allah! Make us disease-free, heal us because only You give recovery. There is no more healing besides You bring upon us. Give such a healing that would eradicate the disease"