Help
The child may suffocate in her sleep
spinal muscular atrophy Verdniga-Hoffman type 1
Nine-month old Asiyat is in a very difficult situation.
A child received her bad diagnosis in one month old: spinal muscular atrophy Verdniga-Hoffman type 1. This is a rare genetic disease as a result of which the atrophy of all muscles develops. The outcome of the disease is sad.
The problem is compounded by the fact that with the progression of the disease there is an increasing weakness of the respiratory muscles, which presents with shortness of breath and other symptoms.
The child may simply suffocate in her sleep. ventilation of the lungs (NIVL). Because of its high cost, even a breath of air becomes impossible for Asiyat. The family has no funds to purchase the device.
The Insan Foundation announces an urgent fee of 600 thousand rubles for Asiyat. Give this baby an opportunity to breathe! Let the fragrance of Ramadan touch her and her family.

Fundraiser is completed
Transfer the funds
It's necessary:
600,000 ₽
Gathered: 600,000 ₽ of 600,000 ₽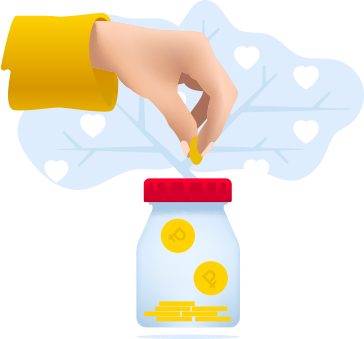 Pray
" Oh, Allah! Make us disease-free, heal us because only You give recovery. There is no more healing besides You bring upon us. Give such a healing that would eradicate the disease"