Help
Urgent fundraiser for Muhammad
Damage of central nervous system and severe brain dysfunction
Zukhra confesses: "I often visited the fund's page, as if I felt that I would someday need people's help ..." The woman shudders with every movement of her son. Even what may be the norm worries the baby's mother. She recalls with tears how she ran out of the doctor's office. The damage of central nervous system and severe disturbances in the work of the brain - the harsh conclusions of the doctors sounded like a sentence. So little Muhammad, the son of Gebek and Zukhra, began his journey.

But every night Zukhra, hugging his son, tells him about a happy future. ⁣⁣ As if the disease recedes. She believes in a miracle. Like any mother. Zukhra's main support is her husband. Now he recalls how he was in complete despair: where to run and how to help his son. But then it became clear: Muhammad has only a father and a mother.⁣
Now for Zukhra and her husband, the only reason to be strong is the struggle for their son's life. We know what human support is capable of. Zukhra herself saw this more than once. And now the future of little Muhammad, who barely got acquainted with this world, entirely depends on our support. And at home he will have a bed in which he has not even had time to sleep.
Charity Fund "Insan" announces an urgent fee for Muhammad Isakov in the amount of 1 million rubles for treatment in a German clinic. ⠀
Fundraiser is completed
Transfer the funds
It's necessary:
1,000,000 ₽
Gathered: 1,000,000 ₽ of 1,000,000 ₽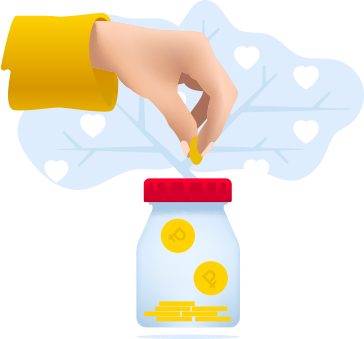 " Oh, Allah! Make us disease-free, heal us because only You give recovery. There is no more healing besides You bring upon us. Give such a healing that would eradicate the disease"